Smart Info Management Services is dedicated to helping businesses transform chaos into clarity.  
Lisa Ricciuti, MLIS, MAS, IGP
Founder & Information Management Consultant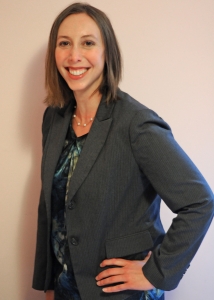 Lisa Ricciuti spent years in the field before starting Smart Info Management Services in July 2013, a business specialized in creating solutions for businesses and individuals to manage their information assets more effectively. Previous work experience includes records and information analyst/specialist positions with Oxford Properties Group, the Regional Municipality of York, the Government of Ontario, and the City of Vancouver.
Lisa has extensive experience in training and public speaking. She presented five times at the ARMA Canada Conference and twice at IM Days in Ottawa on destruction, workflow processes, social media, and folders & metadata, all of which showcase her ability to present on diverse and trendy topics. In 2012, she taught at course on Basic Records Management at George Brown College as a continuing education instructor. In this 7-week course Lisa figured out new and interesting ways to present dry subject matter in a way that was accessible, comprehensive, and fun.
As part of every job, and independently, Lisa has successfully trained dozens of people in the following areas:
Email Management (various topics)

How to organize and manage tax/financial documents

Basic records management principles and processes

How to organize digital photos
With every public speaking and training session, Lisa strives to present in a way that makes information accessible and interesting for participants. All training and presentations are dynamic and interactive, a by-product of over 20 years' experience performing as a musician. She is a classically-trained bassoonist and performs regularly with the Cathedral Bluffs Symphony Orchestra as their principal player since 2009.
She holds two masters degrees from the University of British Columbia in Library & Information Studies and Archival Studies. In 2014, she obtained a certificate in Business Process Management from the University of Toronto's School of Continuing Studies. In 2017 she obtained  an Information Governance Professional (IGP) certification from ARMA International. She is currently pursuing a certificate in Spanish from George Brown College. 
Read more about Lisa on LinkedIn.  
The Deletist
Minimalist and Purge Specialist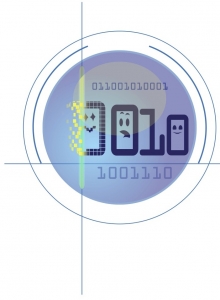 The Deletist is best known for her blog, an exploration on why humans are so fascinated with social media among other topics related to the information age and how we are affected by it. Professionally she works with clients to identify the most important items to save so they feel confident about letting go of the rest.
Sign up for the blog.
Follow on Twitter.